Added value for you and your clients
Apxium TaxSafe is a fully automated, subscription-based tax compliance service that streamlines complex administration processes. In essence, Apxium does all the heavy lifting, making it easy for you to format and filter client documentation.
Simple integration
Apxium seamlessly integrates with leading cloud-based and server-based practice management systems.
Fully Automated Data Capture
An accounting system that automates client compliance data capture.
Electronic Acceptance & Payment
Clients are able to electronically accept and provide payment details for the annual subscription.
Secure Online Payments
Apxium works with the major banks to provide secure online payment processing capabilities.
Fully Automated Client Documentation
Apxium TaxSafe features fully automated client service documentation and easy service delivery.
More Profitable
With Tax Safe, 100% of all the prepaid compliance service fees go directly to the firm
Account Reconciliation
All payments are settled daily and directly from the banks. Payments are automatically written back into the underlying accounting package and accounts reconciled.
Pricing Flexibility
Firms are able to set their own subscription fee for the service, exclude and/or differentially price the service for high-risk clients or groups.
Smart Interactive UI
Easily review, collect, store and manage your client's specific compliance data. Client compliance feed shown on their own individual dashboard.
Administration dashboard
Client dashboard
Client dashboard FAQs
Compliance risk reporting
Cover details
Offer email
Overdue payment SMS
Payment confirmation
Secure online payment gateway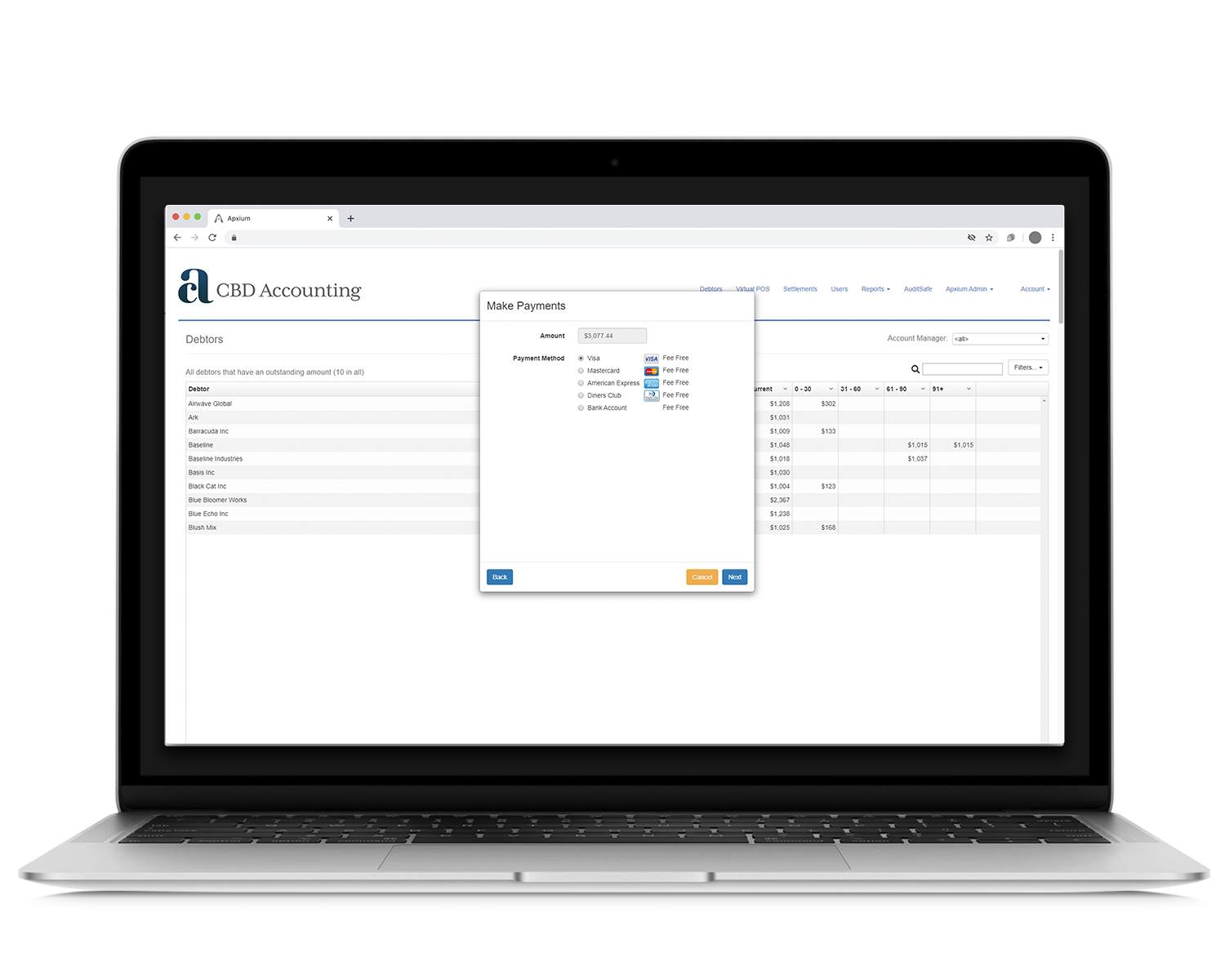 Settlements