Simply integrated. Fully automated.
Apxium Collect boasts a market leading suite of tools and features that will significantly reduce your firm's time spent managing debt.

Simple integration

Electronic Invoicing
Apxium automatically sends your invoices to your clients
Direct Payment Links
Online payments can be made directly from all communications.
Secure Online Payment Options
Credit Card, EFT, Direct Debit, Installments. All payment types in one simple solution.

SMS & Email Reminders
Apxium automatically sends email and SMS reminders to overdue clients.

Automatic Receipting
All client payments are automatically receipted to your clients.

Account Reconciliation
All client payments are automatically reconciled in your practice management system.
Electronic Engagement System
Send Electronic Engagements to clients. They sign online and provide you bank or cc details for you to automatically debit.
Debt Funding Option
You get paid 100% of the invoice upfront while your client pays the debt off in instalments. No cost to your firm.
Client Dashboard

Simple & Powerful Admin Portal
Client notifications
Debtor dashboard
Secure online payment gateway
Automated invoicing
Variable payment options
Make payments
Schedule Payments
Virtual POS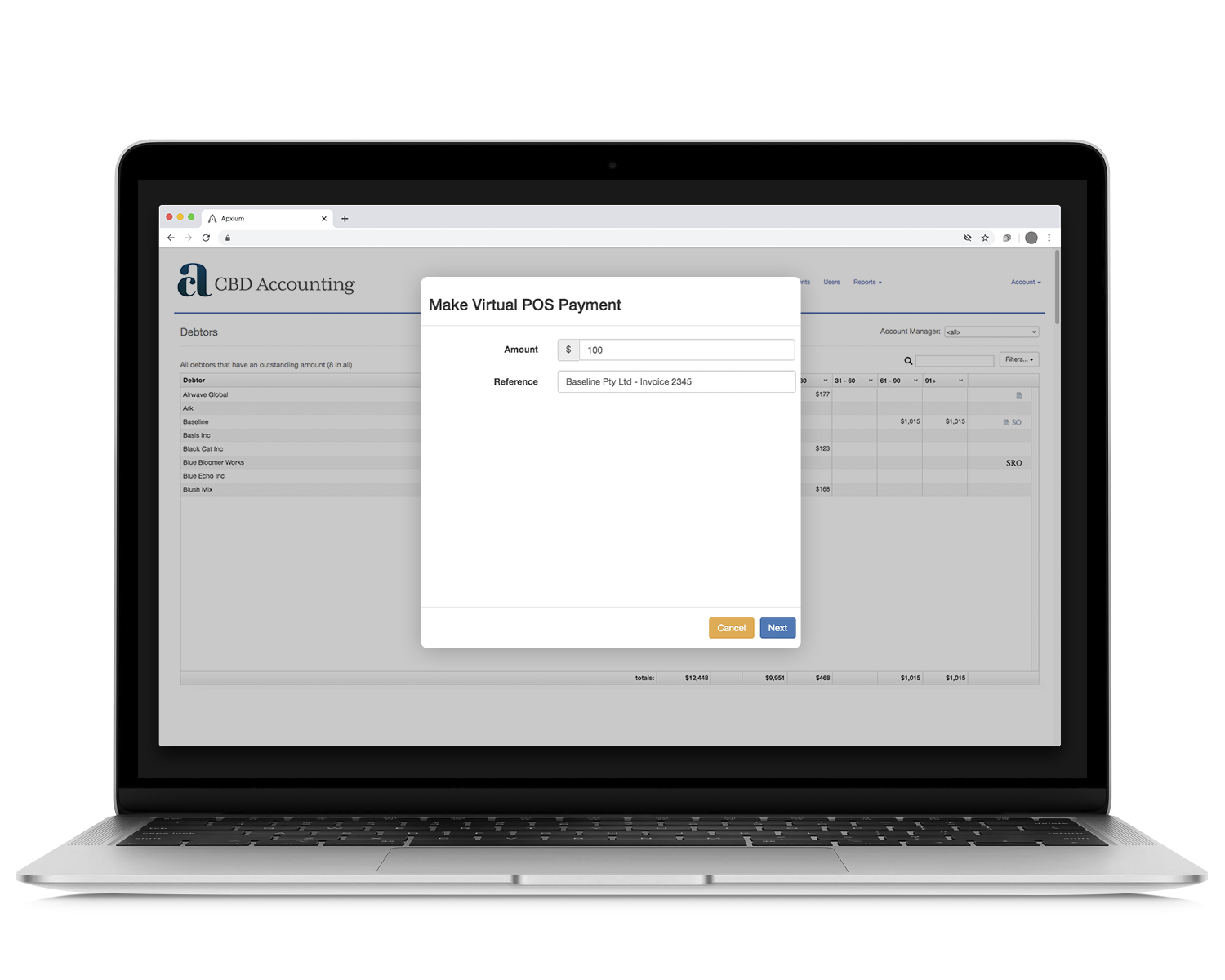 Account statements
Installments offer
Overdue invoice SMS