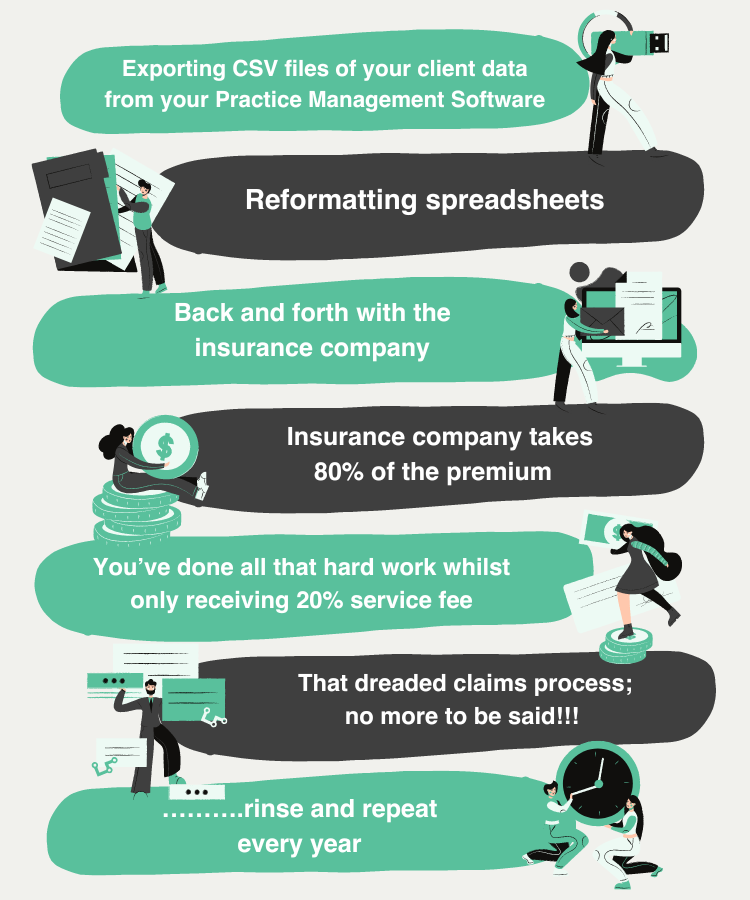 Challenges:
Challenge 1: You're using a third-party insurance provider who asks for a CSV file export of your client data from your Practice Management Software.
Challenge 2: You not only hand over all your client data to the insurer, but you're also going back and forth with the insurance rep to manually reformat the spreadsheet into family groups.
Challenge 3: That dreaded claims process; no more to be said!!!
Challenge 4: you've done all that hard work for the insurer's benefit who keeps 80% of the premium and only pays you 20%.
Challenge 5, 6, 7, 8…..rinse and repeat every year.
Our firm has also adopted Audit Safe which has lowered the administrative burden and increased income when compared to the traditional tax cost recovery audit insurance.
- Tom Carr Partner. Oreon Partners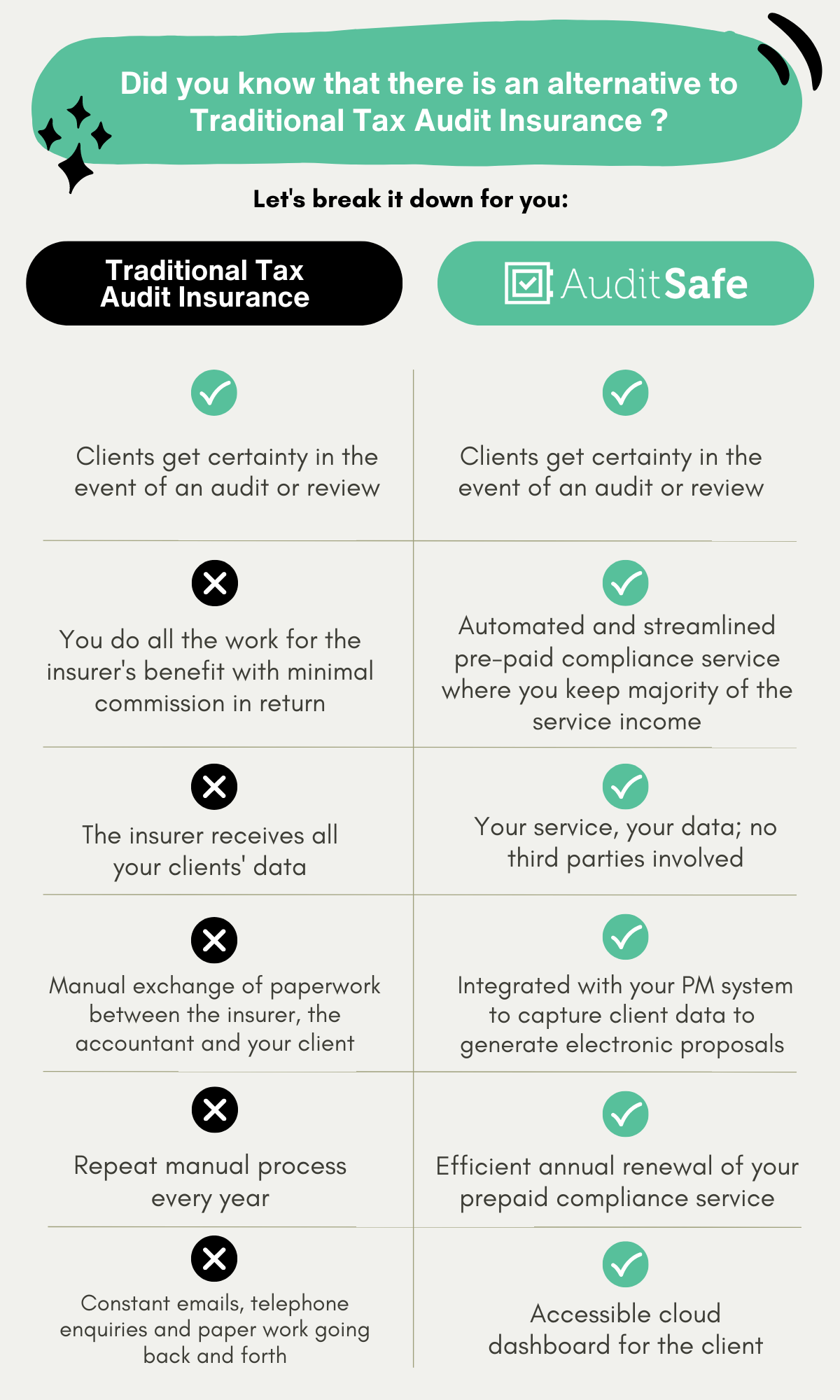 BUT....what about if there was a solution?
As you're the client's trusted advisor, it's always you who will complete the work in the event that they face an audit or Australian Taxation Office review.
Once you make the switch to Audit Safe and its prepaid compliance service, your client has certainty that you will complete the work up to the agreed limit with no further cost to them.
Let's break down the benefits of Audit Safe: 
Benefit 1: you know your client best, so there's no need to share their information and data with a third-party insurance provider.
Benefit 2: no more back and forth with the insurance rep.
Benefit 3: your clients have peace of mind that they are covered in the event of an audit or ATO review, but with a more seamless experience.
Benefit 4: no painful claims process!!!
Benefit 5: Audit Safe provides all the infrastructure, from a simple tech solution, all the way through to standardised legal templates, disclaimers, Ts&Cs and compliance documentation. 
Check out our customer story from
Rebecca Rodighiero Practice Manager
at Oreon Partners
In our first year of using Audit Safe we have dramatically increased our income, streamlined a previously difficult administration process and our clients continue to have certainty in case of regulatory audits and reviews.
Rebecca Rodighiero, Practice Manager at Oreon Partners.
Our valued customers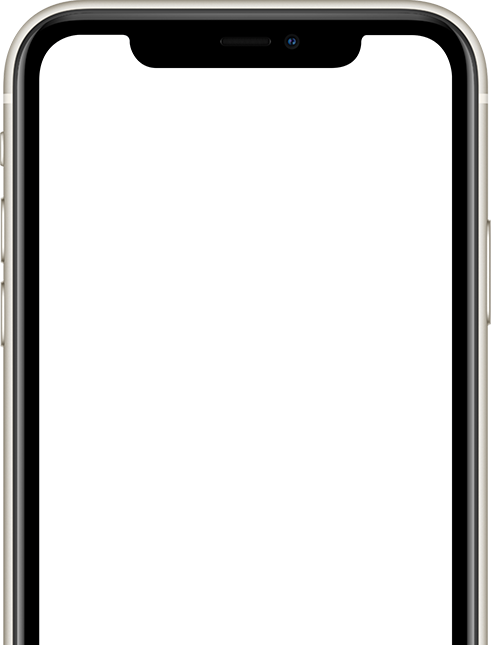 Administration dashboard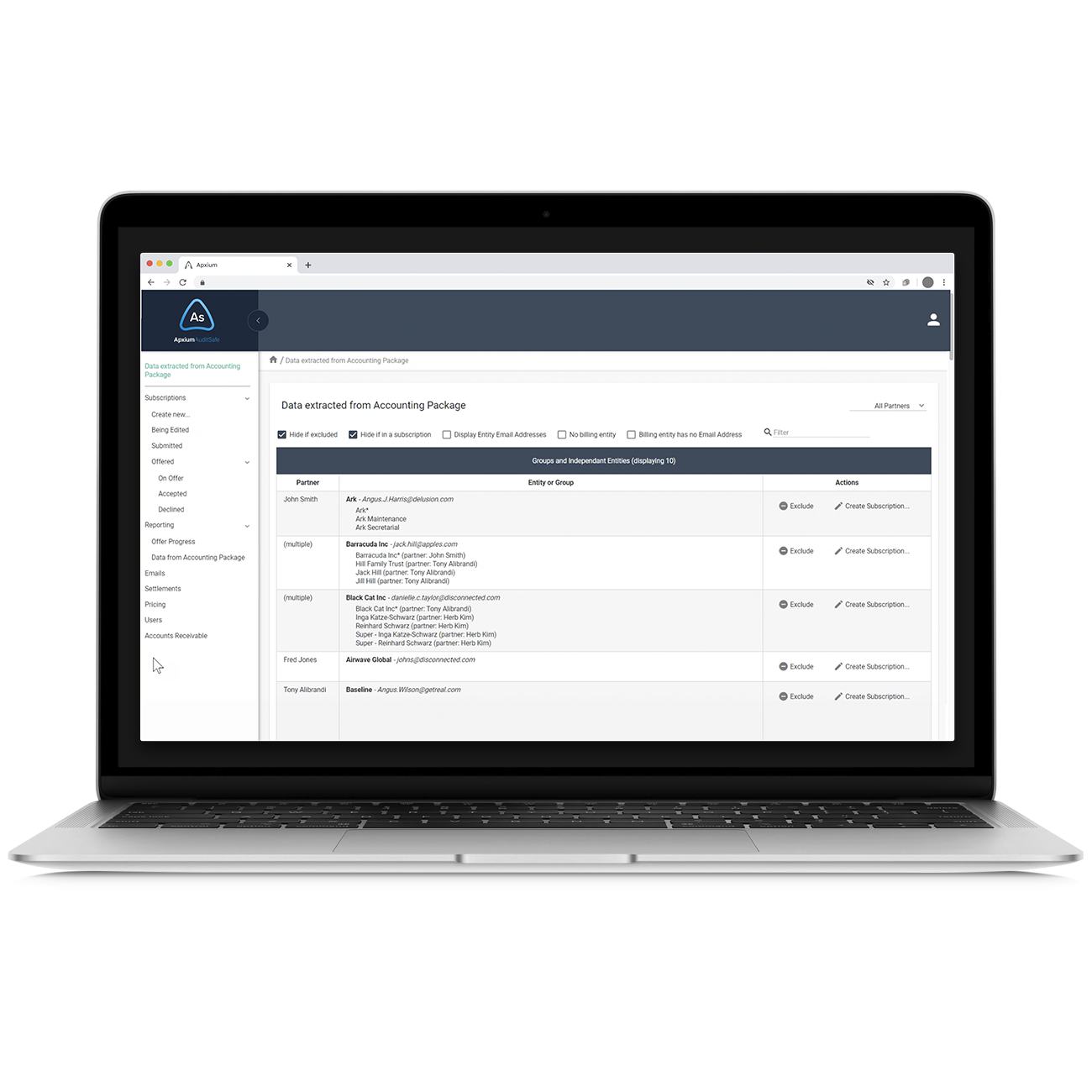 Client dashboard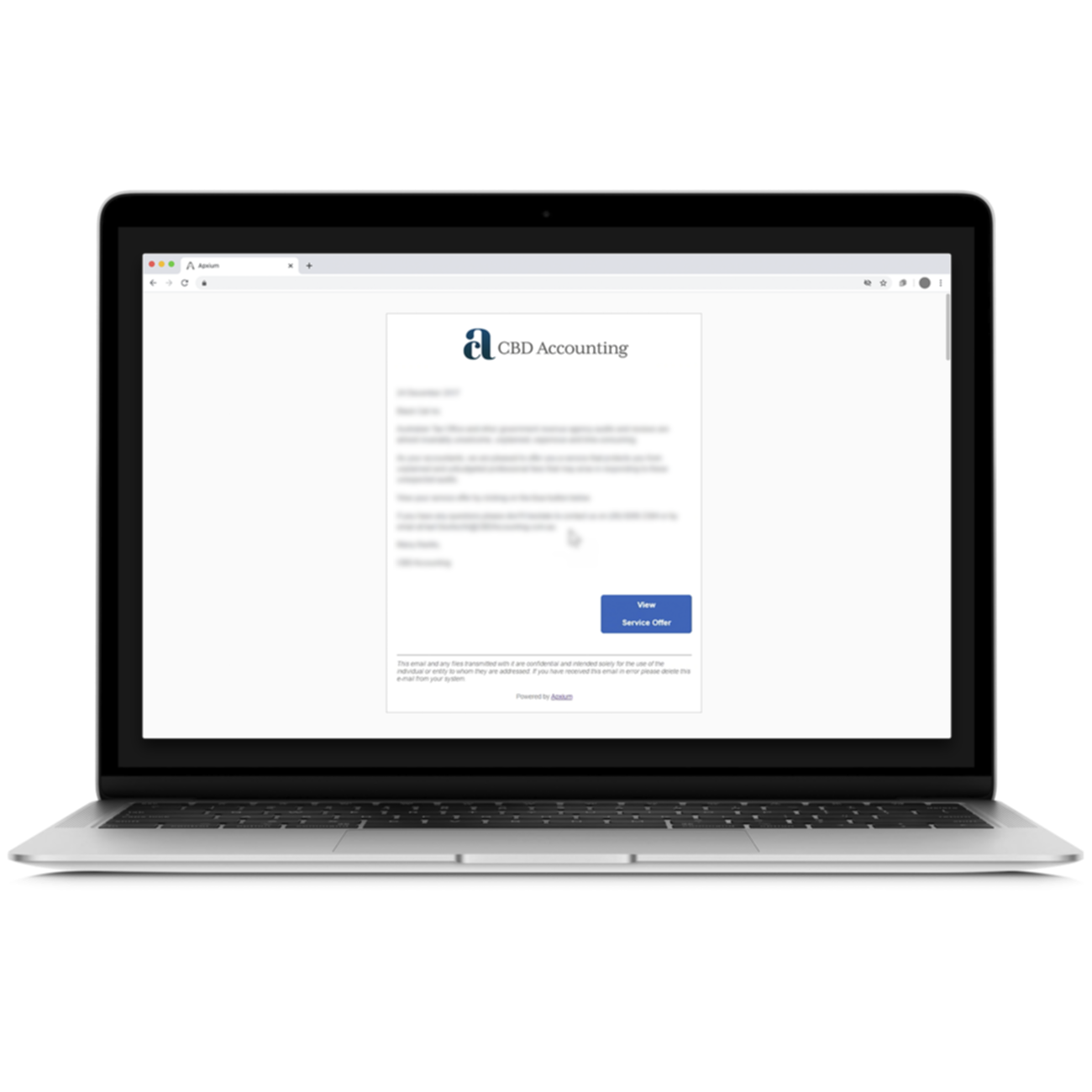 Client dashboard FAQs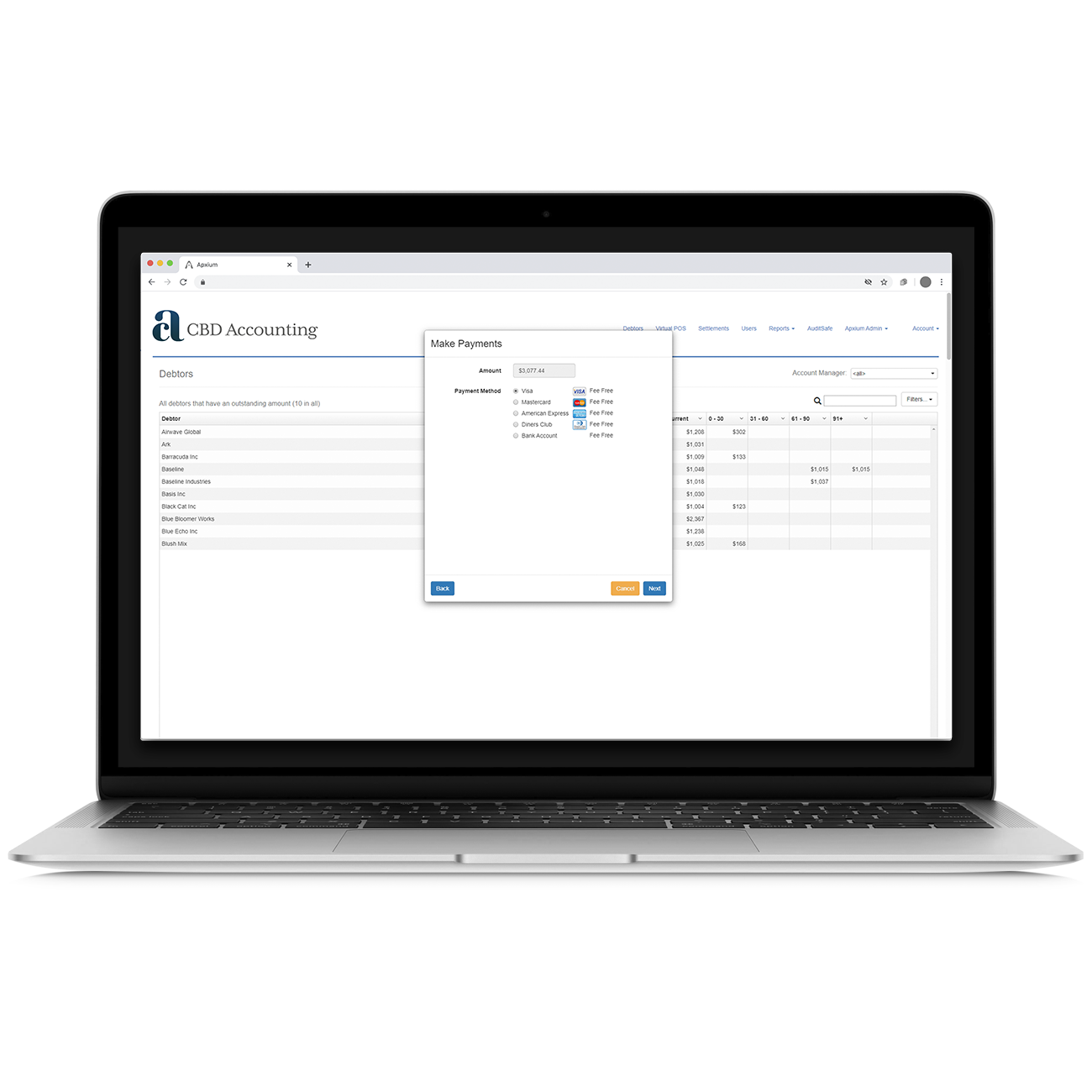 Why Audit Safe?
One pain point we all know too well is the arduous process around how accounting practices sell tax audit insurance to their clients.
Introducing Apxium's Audit Safe, a new class of pre-paid compliance service that automates much of the compliance work and adds value for your clients. Let Apxium's Audit Safe smart technology do all the heavy lifting – automating client data capture, service documentation, reconciling accounts, and taking secure online payments.
Simple integration
Apxium's Audit Safe cloud-based plug-and-play solution equipped with a payment gateway
seamlessly hooks into your Practice Management Software.