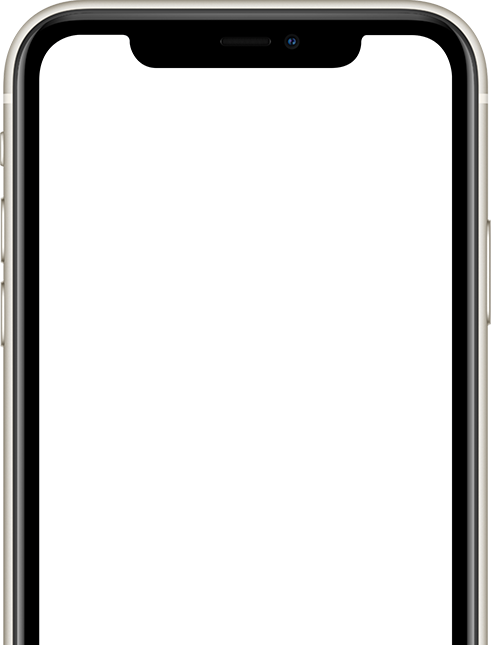 Administration dashboard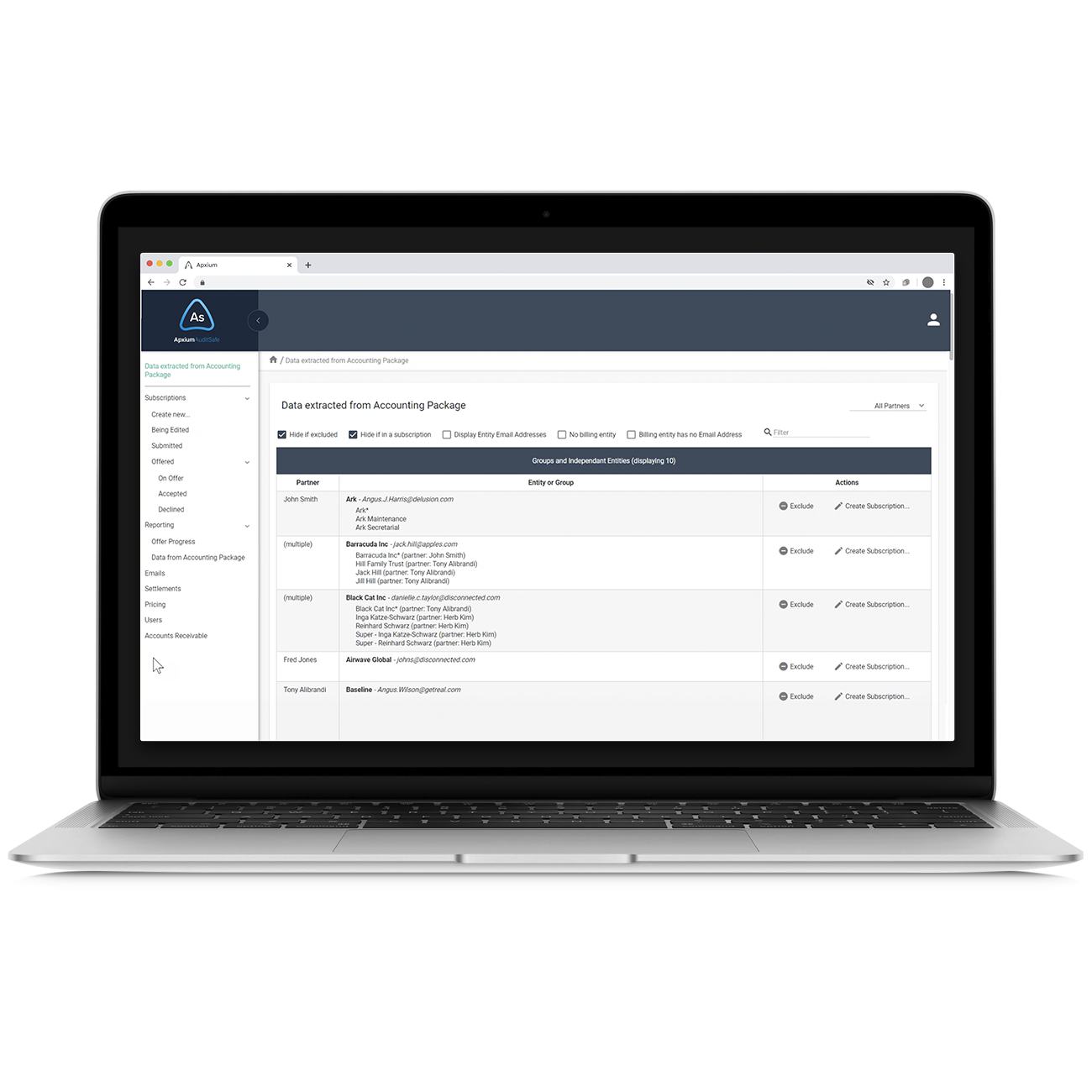 Client dashboard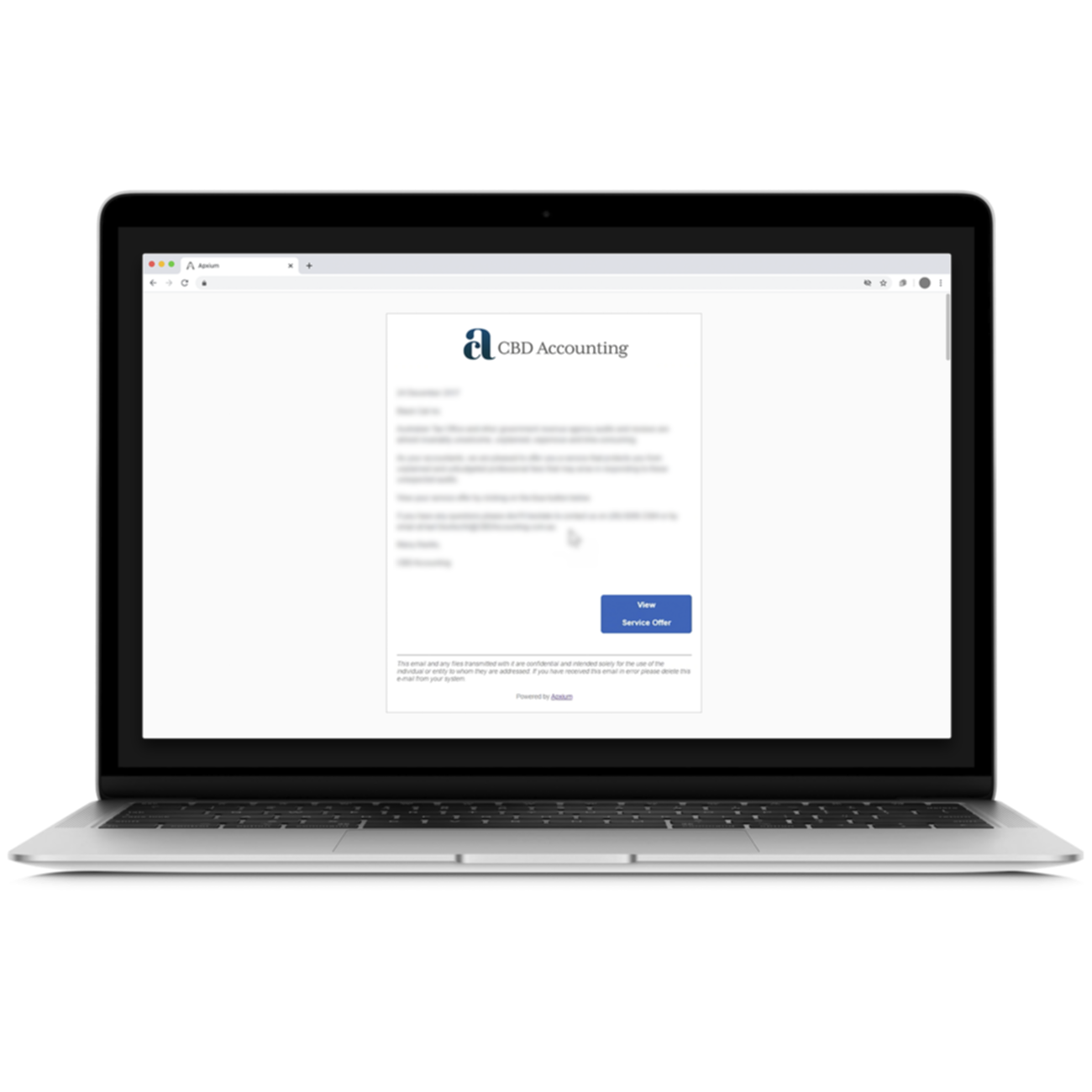 Client dashboard FAQs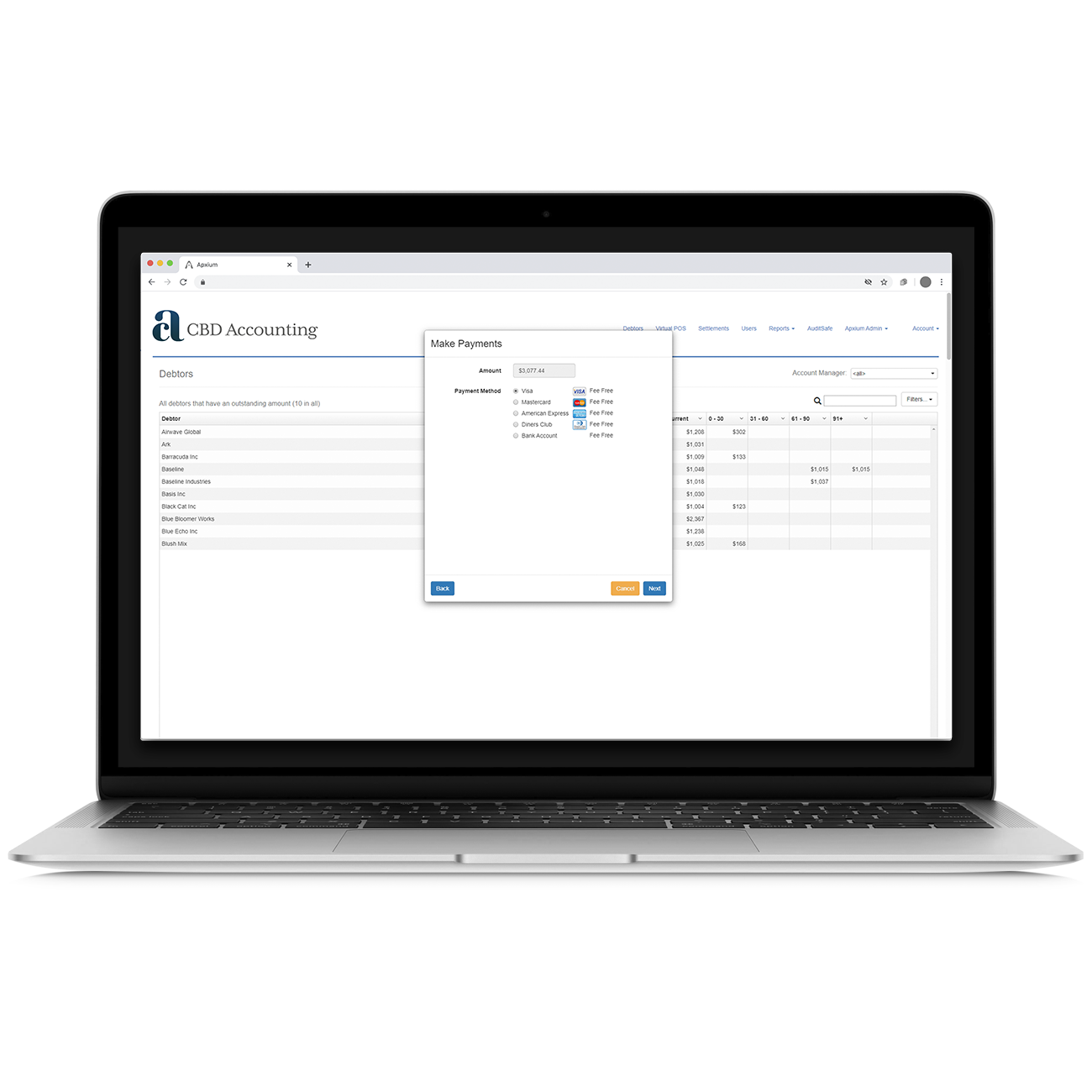 Introducing a fundamental shift
in tax compliance
Traditionally, audit insurance has meant that accounting practices are required to undertake cumbersome, inefficient and time-consuming processes.
Introducing Apxium AuditSafe, a new class of pre-paid compliance service that automates much of the compliance work and adds value for your clients. Let Apxium AuditSafe smart technology do all the heavy lifting – automating client data capture, service documentation, reconciling accounts, and taking secure online payments.
Simple integration
Apxium seamlessly integrates with multiple cloud & server-based accounting systems.
No upfront costs. More profit for your firm.
Offer better service to your clients, significantly lower your administrative burden, grow your income stream and substantially increase the benefit to your firm.
Apxium AuditSafe
will increase income to your firm by up to
4 to 5 times
compared to your current offering
Say Goodbye To Audit Insurance
Apxium AuditSafe is here to add real value for you and your clients. It is your fully automated, subscription-based prepaid tax compliance service designed to streamline complex administration processes and eliminate the need for tax audit insurance. With no upfront costs for you, Apxium offers seamless integration with multiple cloud and server-based practice management systems. If you want to grow your firm's income and increase the benefits to your clients, you need Apxium. With AuditSafe, you no longer need to offer tax audit insurance, instead, our fully integrated and automated system manages the entire process for you. Features include client data capture, client documentation and a plug and play payment gateway with all payments fully reconciled.
A New Way To Grow Your Firm's Income
Providing comprehensive protection to your clients, Apxium AuditSafe is a cost-effective solution packed full of automation features, designed to allow you to choose to offer a prepaid compliance service to your clients instead of a third party's audit insurance. From data capture, electronic acceptance and secure online payments, automated client documentation and account reconciliation, Apxium AuditSafe does all the heavy lifting for you. With the flexible pricing structure, you can set your own subscription fee for the prepaid compliance service and 100% of all the service fees go directly to the firm, creating an entirely new income stream for your business.
Disrupting The Tax Audit Insurance Industry
Forget tax audit insurance, Apxium AuditSafe is the new service helping you and your clients achieve a better outcome. We have worked with accountants to develop the prepaid compliance service that makes your job easier. With Apxium, you no longer need to outsource your tax audit insurance. Keep your client relationship entirely in house without sharing them with a third party. Apxium AuditSafe is the solution you need to offer better service to your clients, significantly lower your administrative burden and substantially increase the benefit to your firm. To learn more about Apxium, get in touch with us today.